O'Donnell's Docks offers direct drive and wheel to wheel power units for boat lifts. Take the work out cranking up your boat with with an AC or DC power unit.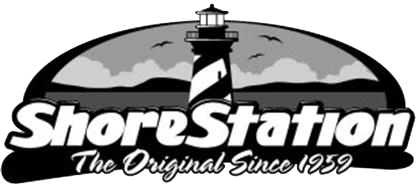 With a ShoreStation electric drive, all it takes is a flip of a lever and throw of a switch before your hoist will be raised safely into storage position.
Available in AC or DC.
DC runs on rechargeable power from your boat or remote 12V source.
With AC, 110v powers you hoist from the shore.
Can be manually engaged and disengaged for hand operation.
For Models from 2000 to 6000 lbs.

No more cranking up your heavy boat. Save time and work spent cranking your boat lift manually with the Lift Mate universal boat lift motor. This easy to operate unit raises and lowers your boat with the flip of a switch. Small but powerful, this motor will lift up to 5,000 lbs. It mounts under the canopy for protection, and the aluminum brackets will not rust.
Available in AC or DC.
Vinyl cover available.
Keychain remote available.
Complete with all hardware and wiring.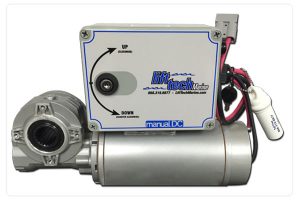 Lift Tech offers DC and AC motors for just about every application. From Manual motors to Remote controlled Lift Tech motors can fill your need.
Will fit ANY boat lift that has a wheel. Up to 7,000 pound capacity.
12 Volt / 24 Volt DC (Battery Current)
Price point Manual switch. Installs in 20 minutes or less.
We guarantee that if you replace your wheel with one of our drive motors you will use your boat more.
Lift Tech Marine offers a 2 year warranty against manufacture defects on all of our boat lift motors.