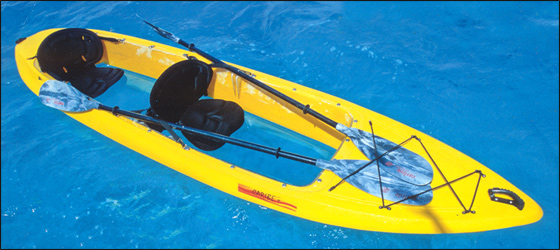 The more you learn about Kiwi Clear Kayaks, the more it seems like one of those really good ideas that is obvious in retrospect. However, it took us quiet a few years to accomplish the fit, finish and functionality customers have come to expect. With three utility patents issued, Kiwi has a full suite of innovative products redefining kayaking.
The Caribe and Atlantis kayaks, fall within their own genre: half canoe and half sit-on-top kayak with modular transparent hulls. The Caribe and Atlantis are best suited for clear, calm, coastal waters.
Our brand new patented Calypso tandem and soon after Margarita solo kayaks will change the sit-on-top industry once and for all.